Jitender Chawla
He is our senior member who is giving information about our education projects around Pabbar valley.He is assisting administration with his knowledge.He likes travelling so you can find him anywhere in India.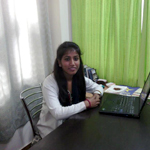 Miss Sapna
She will be the First person with whom you will interact and will provide relevant information regarding education projects and women empowerment program.She is also volunteer coordinator online.She is young,kind hearted and energetic person.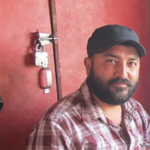 Harpreet Mann
He is the chairman of Kumharla yuva mandal and running a big restaurant in shimla.He is helping local community in pabbar valley all the time.We are happy to have him.






Raj Kumar Kashyap
He is very important person in Kumharla Yuva mandal.he is very gentle and kind hearted person.He is always ready to help local people whenever they need him.






Avinash
He is young and very energetic person in pabbar valley and always help volunteers to coordinate with local people.He lives in ponta village.






Pawan
Pawan is the person who love writing stories and watching any kind of bollywood movies.He has his travel shop and help our volunteer to make charitable tours.






Hemlata
She is social worker and beautician and work in our projects.She lives in shimla with her son and help volunteers as a host.








Lalit
He is mountain guide and love to do trekking in pabbar valley.he is not good in English but never stop talking in Hindi.





For More Information :
www.volunteeringhimalayas.org