President : Naresh Kumar
He is our core member of our organisation and helping us to organise responsible tours in trans Himalayan region.He is very keen to work with social cause . This is the only reason he joined this organisation as a President.





Vice president: Manjul Sisodia
He lives in tikri village ,Pabbar Valley. Manju is keen to continue to promote both the development of Trans-himalayas underprivileged communities and the protection of unique environmental assets.






Vice president Deepak Sharma
He is Mr Deepak Sharma form shimla He has been serving our organisation since long time nad he is specialist in advanture and he is very nature loving person.Now he is assisting this organisation with his experience and knowledge .He has vast knowledge of local people ,culture and this region.




General Secretary Saripa Beakta
Saripa Beakta... from Shimla. she did her schooling from M.P.S and graduation from ST.BEDES Collage after that she did B.ED from H.P.U. and now she is pursuing M.SC. she is very social person. She would like to interact with people and now saripa is managing kypm as a general secretary...with full of her efforts and devotion.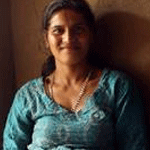 Joint Secetrary Mrs Saroj sisodia
She is Mrs Saroj sisodia and she lives in Tikri with her Family.She is one of our core member who help local women in Pabbar Valley.She is very good in making hand made bags which she teach to other local girls and women in the society. She is very inspiring women for other people in Pabbar Valley.Now she is assisting general secetrary for collecting data of pabbar valley.





Joint Secretary Amrit Khanna
Amrit has been a key member of the KPYM team since joining in Manali in 2011. He is young kind hearted person, he could be the first phase in shimla for volunteer to Coordinate. He is always there to help you when ever you need.






Treasurer Sapna Kaundal
She will be the first person with whom you will interact and will provide relevant information regarding education projects and women empowerment program. She is also online volunteer coordinator .She is young,kind hearted and energetic person.She maintains all accounts and monetary funds of KPYM.





Spokes Person : Anjana Chauhan
She is Mrs Anjana Chauhan .she lives in shimlanad has vast knowledge of local community .She has done master in arts .She has basic instinct to help women and other weak section of society.So she is the right person for this designation.

For and kind of complaints and suggestions please e mail us kpymmanagement@gmail.com

For More Information :
www.volunteeringhimalayas.org